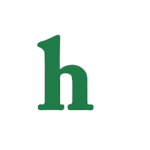 LeBron James has his ring. The king is sitting atop the championship throne after winning Thursday night. As someone who has been impressed with James since the first time I saw his high school game on ESPN, I'm happy for him. He is arguably one of the best players in the game. He is in his 9th year in the league. He just got his first ring. I have a feeling that more will follow. He's just that good. Maybe this will finally silence all of those naysayers. It should since he showed up and showed out.

The media crowned him king at 17 before he even entered the league. He was "the chosen one" in high school. He had a lucrative Nike shoe deal without having an NBA contract. In short, the kid was amazing before he even stepped foot on an NBA court. He was that great. Everyone wanted to see him prosper. He gave 7 long years to Cleveland. A team that he made relevant. Before him, I didnt know what the Cavs uniform looked like or who any of the players were. James was the team. But, no one man can do it alone. I would compare James' situation in Cleveland to Iverson's in Philly. There was never enough greatness around them to help. James took the Cavs further than they've ever been. James decided to leave Cleveland AFTER his contract was up, AFTER the owners didn't bring in better plays. He was loyal to his home state and to his team for 7 years.




His decision to leave was his own. It made sense. He wanted a ring. He made a move to get one. He became the most hated man in one night. Cleveland fans burned his jerseys. The Cavs owner wrote a most disrespectful open letter to the fans which degraded James. I thought all of that was disgusting. He took a lot of heat (no pun intended) for his move. But, in the end, he did what was best for him. His first year in Miami ended in defeat. In two seasons, he did what he couldn't in Cleveland. He finally won his first ring. It was great to see him laughing and smiling on the sideline during the final moments of the game. James looked like a kid. He proved everybody wrong. That has to be a great feeling.

The Finals were bittersweet for me as my Celtics were knocked out by the Heat. I cam say that I didnt watch the games like I normally do. I would catch the highlights on Sports Center. I was still interested in what was going on though. I love basketball and the NBA. Love to watch the greats play and win. I couldn't hate James if I wanted to. No, me wanted to win more than him. No one had more to prove. His stats were incredible this season. He was focused. When asked how did he feel about finally winning, James responded "Its about damn time!" I have to agree. Congrats to LeBron and the Miami Heat, 2012 Champions.